Cancer Research UK's - Watford Race for Life 2017
10th June 2017-11th June 2017
HERTFORDSHIRE women are being encouraged to banish the winter blues by signing up now to Cancer Research UK's Race for Life 2017.
The charity is urging women of all ages, shapes and sizes to choose their event - Race for Life 5k, 10k or Pretty Muddy - and pledge to take part this summer.
By signing up to Race for Life right now, women in Hertfordshire will be playing their part in beating cancer. raceforlife.org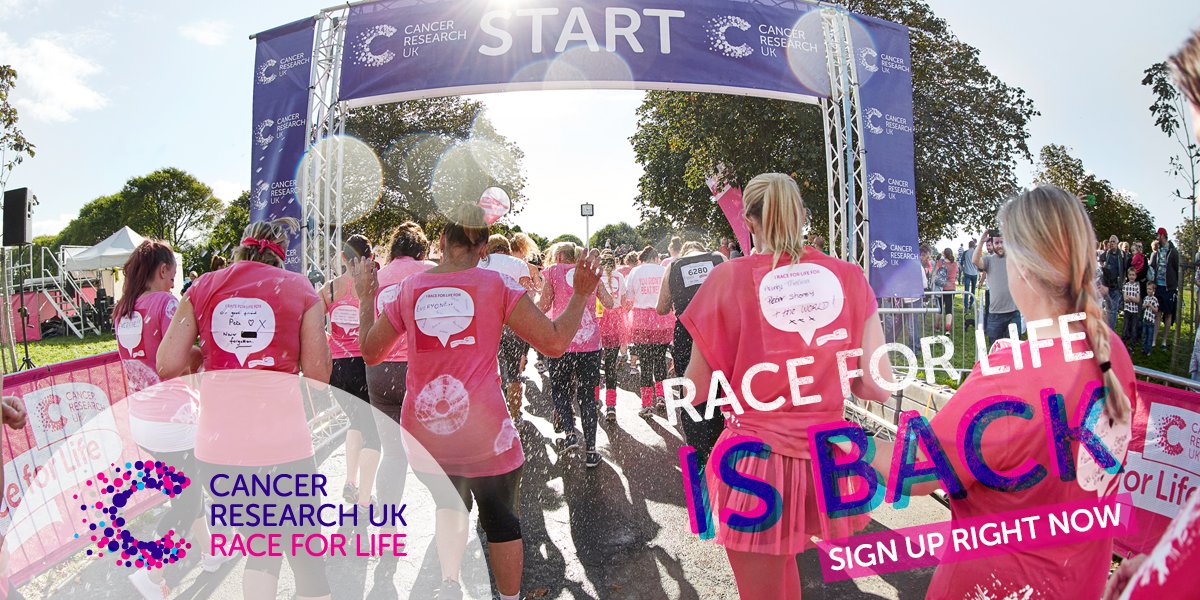 There's no better time for ladies to pull on their trainers, get a little more active and join like-minded women committed to the cause. Money raised will help Cancer Research UK scientists find new ways to treat cancer and save more lives.
One in two people in the UK will be diagnosed with cancer at some stage in their lives, but the good news is more people are surviving the disease now than ever before. Survival rates have doubled since the early 1970s and Cancer Research UK's work has been at the heart of that progress.
Cancer Research UK's Race for Life, in partnership with Tesco, is an inspiring women-only series of 5k, 10k, Pretty Muddy, Marathon and Hiking events which raise millions of pounds every year to help beat cancer sooner by funding life-saving research.